Scaffolding Hire Solutions in St Albans
Scaffolding Hire Solutions in St Albans
Kings Langley Scaffolding has been serving the people and business of St Albans for more than 25 years. We deliver high-quality domestic scaffolding for house extensions and renovations. We also supply commercial scaffolding solutions for construction projects and industrial clients. No matter what you need scaffolding for across the St Albans area, Kings Langley Scaffolding is here for you.
Scaffolding contractors in St Albans
As one of the most reliable scaffolding companies in Hertfordshire, we have much to offer our St Albans customers. Here are some of our more popular services…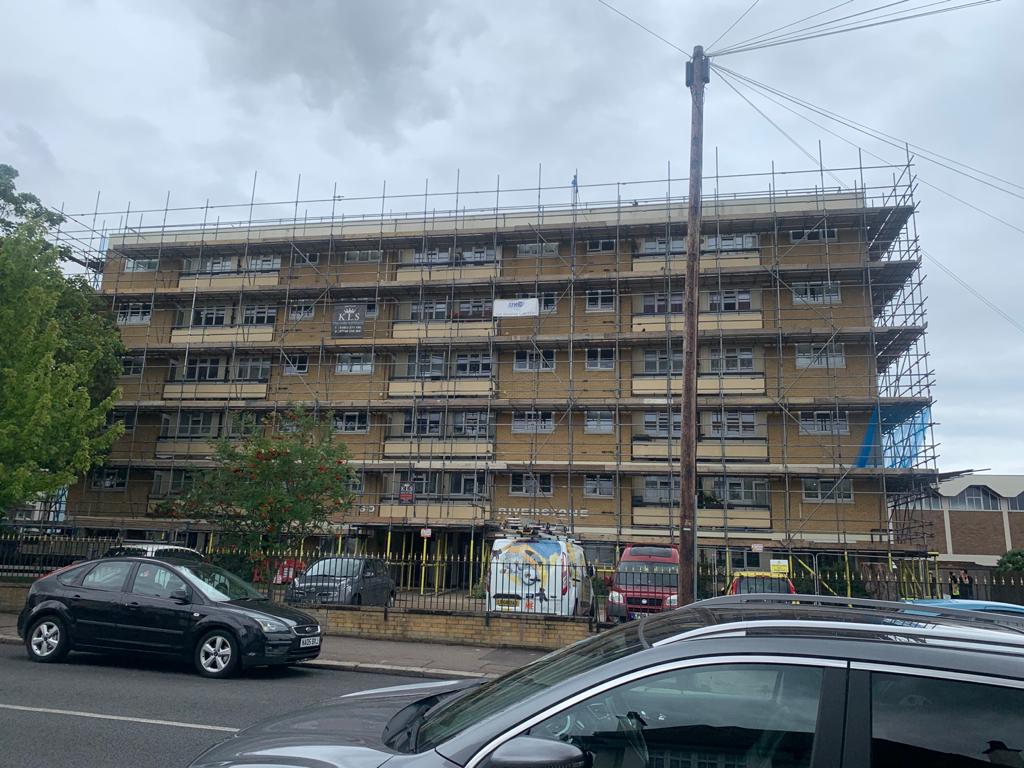 Domestic scaffolding hire in St Albans
Working on a domestic property without a properly constructed scaffolding platform can be extremely dangerous. At Kings Langley Scaffolding we provide cost-effective domestic scaffolding suitable for a range of projects. These can include painting, roofing, renovating and more. We carefully assess each job, before creating the scaffolding rig that's right for you.
Commercial scaffolding in St Albans
In addition to domestic scaffolding, we also provide commercial scaffolding solutions. The only real difference between the two is the scale of the projects we assist with. Whether you're a commercial or an industrial client, we can put together a scaffolding rig that meets your unique requirements. Every rig is designed and constructed from scratch to suit your needs.
Your safety first
The safety of our St Albans customers is our top priority at Kings Langley Scaffolding. Every domestic scaffolding and commercial scaffolding rig we erect is rigorously testing by our professional scaffolders. They check all poles, platforms, joints, to ensure they are safe for use. We also have a full public liability policy in place for your peace of mind.
We have worked on hundreds of St Albans projects over the years we have been operating in the area. No matter how large the job, we have the manpower, the tools, and the materials to get it done.  From the smallest domestic house renovation to the largest commercial project, we bring quality scaffolding solutions.
Why Choose Kings Langley Scaffolding?
Certified and accredited scaffolders
If you're hiring a scaffolding package in the St Albans package, make Kings Langley Scaffolding your top choice. We have an extensive collection of accreditations and certifications from some of our industry's top regulatory bodies. This includes SafeContractor, the Scaffolding Association, the Contractors Health and Safety Assessment Scheme (CHAS), and more. All certificates are available for viewing upon request.
Your local scaffolding company
As you can tell from the name, we are based in nearby Kings Langley. This means it's a simple enough matter to reach our customers in St Albans. In fact, with the traffic on our side, our professional scaffolders can get to you within 20 minutes. What this means for you is a prompt and punctual service every time.
Experienced local scaffolders
Kings Langley Scaffolding has been trading in the St Albans area for over 25 years. During that time we have delivered the very best in domestic scaffolding and commercial scaffolding across the town. Our team of highly-trained professional scaffolders have been part of the industry for decades. That extensive experience ensures a quality job every time you hire us.

For commercial scaffolding and domestic scaffolding in St Albans, call your local scaffolding company. Contact Kings Langley Scaffolding on
01923 271156
for a free, no-obligation quote.